What is a dental service organization
February 2, 2023
|
6 minutes to read
|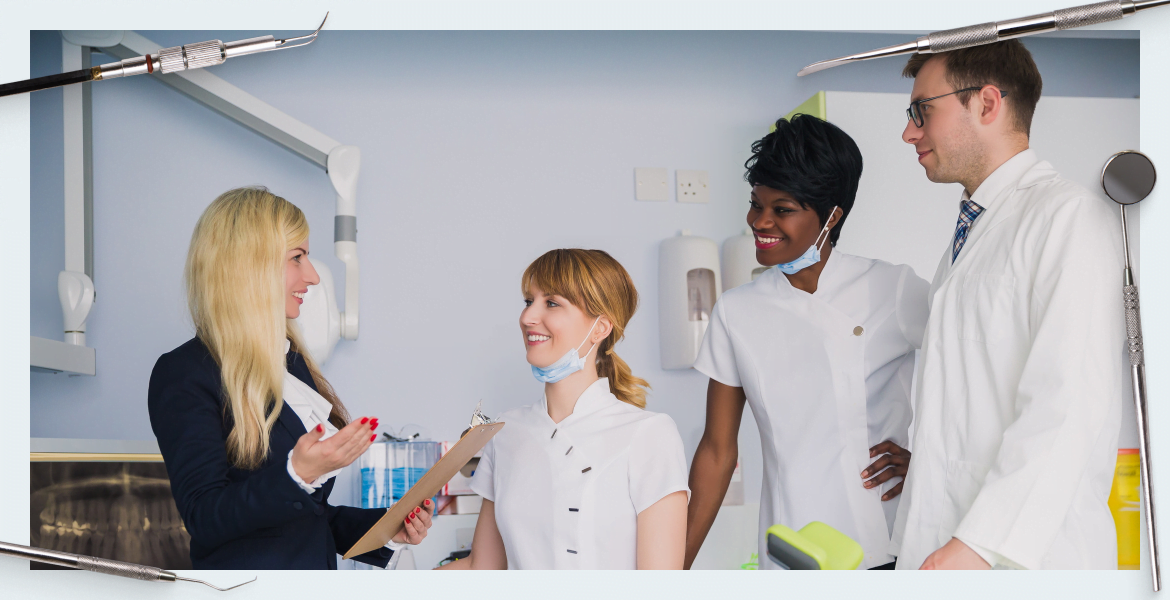 A dental services organization, or DSO, is a business model that provides comprehensive dental care to patients through a network of affiliated dentists or dental clinics. DSOs are like dental insurance companies in that they offer discounts on dental services to their members. However, unlike an insurance company, the DSO does not reimburse dentists for the cost of the services they provided. Instead, the DSO contracts with dentists to provide services at reduced rates. DSOs are a relatively new business model in the dental industry, but they are already making a significant impact. In the US, DSOs own over 8,000 dental clinics and employ more than 100,000 dentists. This is about 7% of all dental practices in the United States.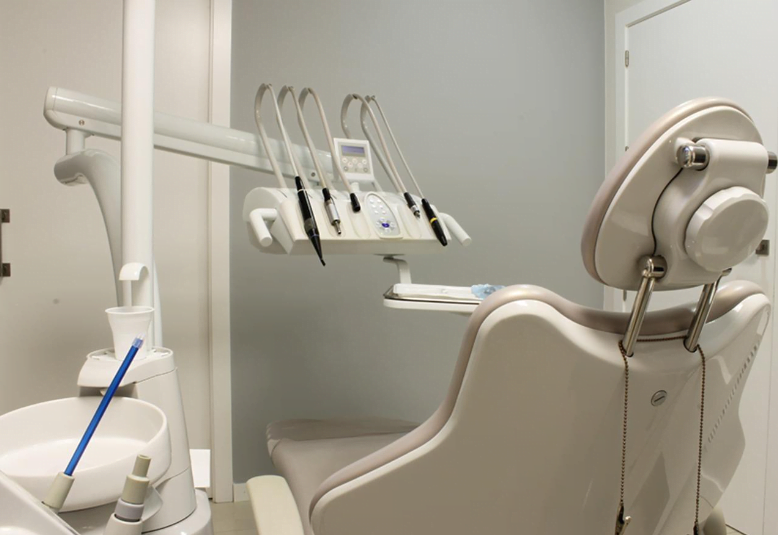 Advantages and disadvantages of a dental service organization for professionals and patients
DSOs can be beneficial for both dentists and patients. For dentists, a DSO can ensure a steady flow of patients and help to reduce overhead costs. For patients, the DSO can provide access to more affordable dental care.
The definition of a dental service organization implies benefits for all parties – patients, dentists and of course for the DSO with which the dentist has a contract.
DSO Benefits for Dentists
Let's analyze the DSO model, namely the benefits for dentists. For example, DSOs can provide dentists with access to capital they may not be able to raise on their own.
In addition, DSOs may offer support in areas such as marketing and practice management. Here is a list of the benefits of joining a DSO:
Cooperation with the DSO will enable the purchase and installation of the latest equipment, for example, for CAD/CAM. Access to capital is the most important benefit. A self-practicing dentist will have to save up for a long time to purchase expensive equipment or send his patients to other clinics. During this time, competitors will go far ahead.
Training and standardization of working methods. Most DSOs hold regular seminars and invite leading experts to share their methodologies and experience. As a result, the standard of service across the entire network is improved. Each specialist acquires new knowledge and experience. If, at the end of the contract, the specialist decides it will not be renewed, he will retain the knowledge and experience gained.
Expansion of the list of services. This will be a consequence of the first two points. After all, if there is appropriate equipment, it is possible to take on more complex cases of implantation with subsequent restoration of the dentition. You can also add cosmetic dentistry and emergency dental care to the list of services.
Office work. A private practice dentist must independently maintain accounting records, warehouse and tax reporting. If the dentist joins a DSO network, then most of the document management will be taken over by the parent company. It will be possible to accept more patients in the time freed up.
Negotiating with insurance companies is a time-consuming and complex process. DSO affiliated clinics and dental offices are exempt from this work. This will be done by a specialized department of the parent company. In addition, patients will have access to a wider choice of insurance plans. This means that more patients will be able to receive treatment at a DSO clinic than at an independent clinic.
Access to medicines and consumables at a low cost. Including dental implants, abutments and gum formers. The fact is that the organization of a dental service means large contracts directly with manufacturers of implants and other materials needed in dental practice, and bulk purchases can reduce the price.
Hiring nursing staff is also time consuming. Analysis of resumes, interviews, search for new candidates if the applicant has not passed the probationary period. In the case of cooperation with a DSO, the main part of the routine work is done by the personnel manager of the parent company. Already proven candidates come to a particular clinic or office, whose qualifications are confirmed.
DSO Challenges for Dentists
However, there are some potential downsides to working in a DSO. For example, dentists may have less control over their work schedule and may be required to see more patients than if they were in private practice on their own behalf. The disadvantages can also be formulated in the form of a list:
Restriction of freedom in planning working time. These are opening hours, number of patients and vacation planning. You will need to adjust your schedule to DSO standards.
Standards for the provision of services and a set of materials used, including implants. If the DSO network uses products of certain brands, then you will have to use them. The same goes for treatment protocols. The good news is that there will be access to the latest developments and quality components. However, the other side is a kind of conservatism as new methods can be applied only after extensive research and they become mainstream.
Pre-agreed and limited to a certain set of compensation, insurance, etc. Although the conditions vary between the different networks. Therefore, you should always study the terms of the contract.
For patients, the DSO model also has several advantages:
Access to dental services for patients who cannot afford to pay their bills.
A wider range of services – aesthetic dentistry, hygienist services, restoration of teeth with dental implants.
Assistance in resolving issues with insurance companies.
As a rule, DSO affiliated clinics and dental offices see more patients per day than independent specialists. This means that the waiting time from the moment of application to the appointment with the dentist will be shorter.
The price of services in clinics affiliated with the DSO is lower than in independent institutions.
There are, however, some disadvantages for patients in the DSO model:
Distance. There is not always a clinic or an office working in the DSO model nearby. Sometimes you must drive to the other side of the city to get an appointment, or even to a big city if we are talking about residents of small US towns.
A DSO-managed clinic has its own standards and may not work with specific insurance companies or certain types of insurance.
Many patients have a disadvantage. Appointments may be less flexible, as well as strict working hours, which is not always convenient for working patients.
Is it worth signing a contract under the DSO business model?
There are many different types of Dental Service Organizations (DSOs) and they can vary greatly in size, scope and the services offered. Some DSOs are large national companies that provide a wide range of services to dental clinics, while others are small, regional organizations that specialize in a particular type of service or group of dental clinics.
We have not analyzed all the advantages and disadvantages of the DSO business model. In the end, everything will depend on the situation. For example, for beginner dentists, the DSO model has more advantages than disadvantages. These are not just for dentists, for example, a hygienist, a prosthetics specialist, or a person without a medical background, for example, with a degree, can lead an organization affiliated with the DSO. The main thing is to assemble a team of narrow specialists and organize the process.
Here are a few questions that need to be answered before deciding to join the DSO structure.
Contract duration. Is it possible to automatically renew, and what are the conditions for early termination?
Working conditions – number of patients, working hours. Whether work is expected on weekends or holidays?
Attachment to the place – whether it is possible to move during the term of the contract?
Form and amount of income. The contract with the DSO may include a salary as an employee, or it may be part of the general income of the dental office?
What benefits does the contract offer in exchange for the loss of a significant part of
independence and income? For example, a contract might include:
paid holidays;
medical insurance;
access to equipment and materials – microscopes, magnifiers, personal protective equipment, implants, abutments and other consumables;
complex and expensive equipment that can be rented or purchased at the expense of the parent company; and
reimbursement of license fees and other obligatory payments.
If, after careful study, it turns out that the advantages outweigh the disadvantages, then the DSO business model is suitable.