Exclusive loyalty program
for Dental industry professionals.
Get $500 for registration in Uniqa Prime and order ONLINE direct from the Manufacturer.
Shipping to USA customers from USA, and to European customers from EU.
Start here now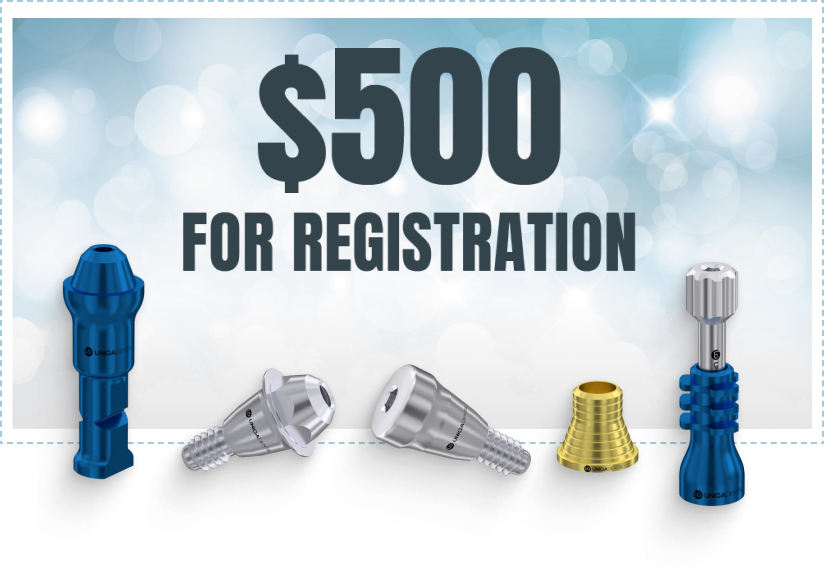 3STEP
Earn USD on every dollar you spend with us
Total Cash Back
$200
Your Order
$1001
Cash Back
$100
Total Cash Back
$500
Your Order
$2001
Cash Back
$300
Total Cash Back
$900
Your Order
$3001
Cash Back
$600
Total Cash Back
$1400
Your Order
$4001
Cash Back
$1000
Get
35% off
when you spend more than $5,000
More details
4STEP
Your feedback is valuable for us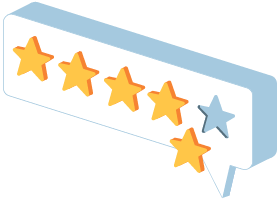 $3 for every
product review

$5 for product review
from linkedin / facebook
Register now
Advantages of working with us
Up to 35% off

Delivery priority
for program subscriber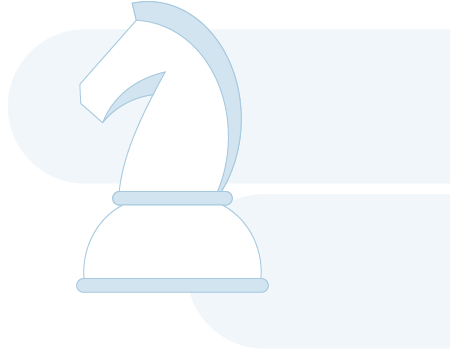 UNIQА Prime Loyalty Program Leave your phone number and manager will contact you soon
FAQ
Who makes Dental implants?

Uniqa Dental is the manufacturer and direct supplier of all products shown on this website including Dental implants.

Where to get Dental implants?

Dental implants, abutments and other components can be ordered from this site or directly from our warehouse in the United States.

How much Dental implants cost?

The price of Uniqa Dental's products is listed on this website, prices for Dental implants are available upon request. Customers pay only for the product itself when ordering, delivery anywhere in the world is at the expense of Uniqa Dental.

Which Dental implant manufacturer is better?

This is a difficult question, of course, almost all manufacturers would like to say that they have the best product. Uniqa Dental offers one of the best systems when it comes to price and quality. With an emphasis on quality and precision. It is best to order samples and make sure the product fits all of your requirements and needs.

Who makes Dental implants near you?

We are sure there are implant companies nearby and globalization has erased borders and leveled out distances. Uniqa Dental manufacturing facilities are located in Israel, but you can get any components in the United States within 1-2 days. This is possible because we have a warehouse and support staff in the United States.
We hope for a long and fruitful cooperation, Uniqa Dental customer service department is always in touch, regardless of the time difference.
ABOUT Uniqa Dental
Vision:
Your Committed Partners in Innovation and Dentists' Business Growth.
An Ecosystem Built on:
High-Quality Products;
Exceptional Customer Service;
Digital Technology;
Elevating Dental Smiles Together.
Introduction:
Uniqa Dental Ltd, established in Israel in 2016, is a manufacturer of Dental implants and accessories.

Uniqa Digital's eco system includes multi-units, Ti- bases, scan abutments, digital analogs, libraries for ExoCad and 3Shape, Dental wings, and more products to help you do your best work for your patient.
Order direct from the manufacturer:
As a customer, you can purchase directly from us thereby avoiding any commissions to agents or any other fees.

We ship to our USA customers from the USA; and we ship to our European customers from our European office.

You can find our range of products on our online store: www.Uniqa.Dental, from where we offer Dental implants and Dental prosthetics for use in Dental clinics and Dental laboratories.

Our website, www.Uniqa.Dental, is a very effective tool for saving you expense and time.

Our clients include professionals and Dental clinics from all over the world.
Our Dental implants UH8 IH and UV11Conical Pure and Porous™:
By using advanced equipment and the "Pure and Porous™" process, we guarantee accurate dimensions with the smallest possible tolerances and highly porous implant surfaces with absolute purity to ensure high osseointegration results.
Quality:
Uniqa Dental has established, implemented, and communicated throughout the organization a Medical Devices Quality Management System that meets customer requirements, Regulatory & International Standards Requirements - ISO 13485:2016, EU MDR 2017/745, USA QSR 21 CFR 820.

Since its establishment, UNQA Dental's philosophy has been impeccable quality, which speaks for itself. The emphasis is on quality. We focus on equipment precision and the quality of materials from which Dental implants and other Dental restoration elements are made.

This has enabled Uniqa Dental to achieve great results in the manufacture of Dental implants, multi-units, abutments, and other prosthetic parts with minimum tolerances (deviation of the actual size). This is a key quality criterion. The accuracy of fit and gap-free fit, especially at the implant/abutment line, is important.

Uniqa has established, implemented, and communicated throughout the organization a Medical
Regulation:
Uniqa Dental's quality management system meets customer requirements as well as regulatory & international standards.

Requirements: - ISO 13485:2016, EU MDR 2017/745, USA QSR 21 CFR 820.

Our Dental Implant system has been cleared for marketing in the USA under 510k K180598.

Uniqa Dental LTD's medical devices that are sold in the EU bear the CE Mark.
Uniqa Dental Products:
Utilizing the latest technologies and methods, such as the "Pure and Porous™" method, we provide Dental implants with the most advanced surfaces. We also supply:
• Multi-units
• CAD/CAM solutions
• Ti-base units
• Dental abutments
• Healing caps
• Overdentures
• Implant analogs
• Products for Dental laboratories and many more.

We offer prosthetic products that are compatible with more than 35 platforms, including: Zimmer, MIS, Nobel, Megagen, Straumann, Hiossen, NeoDent Grand Mors, Dentium, Alpha Bio, and many others.

Maximum precision, premium materials and highly qualified professionals make it possible for us to create the finest Dental products that provide dentists with absolute confidence.

*The "Pure and Porous™" method, which provides the most advanced Dental implant surfaces, was developed by a Doctor of Chemistry with extensive experience in metal surface treatment.
Service:
Our technical experts will take you to the digital dentistry world, train and instruct how to use libraries, which are the best ways to scan, and more topics to help you treat your patient work more effectively.

Our customer service managers will help you to choose the right parts for your case with the best offers and on the best terms.

We have warehouses and support staff in the United States, therefore, delivery for even one item is only 1-2 days.
All rights reserved
Uniqa Dental Ltd's logo and its other trade names and trademarks, used in this document, are trademarks of Uniqa Dental Ltd. Any indication of trade names and or trademarks of third-party Dental implants companies such as OSSTEM®, Nobel Biocare®, Nobel Active®, Megagen® Anyridge, MIS®, Straumann®, Neodent® Grand Morse, Megagen AnyOne, Astra® remains their respective registered trade name and trademark rights.