Uniqa offer for DSOs
Helping to make dental care more accessible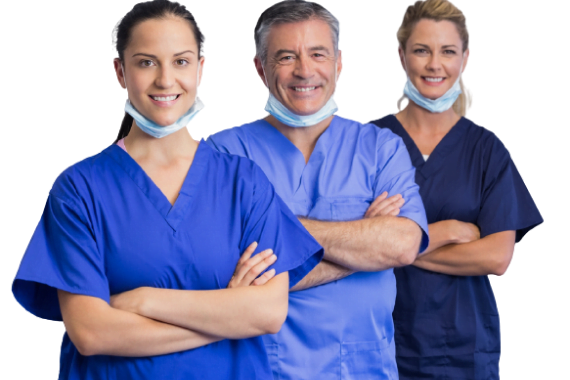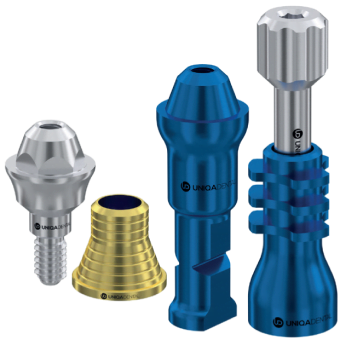 Prostetic Kits
up to -40% for DSO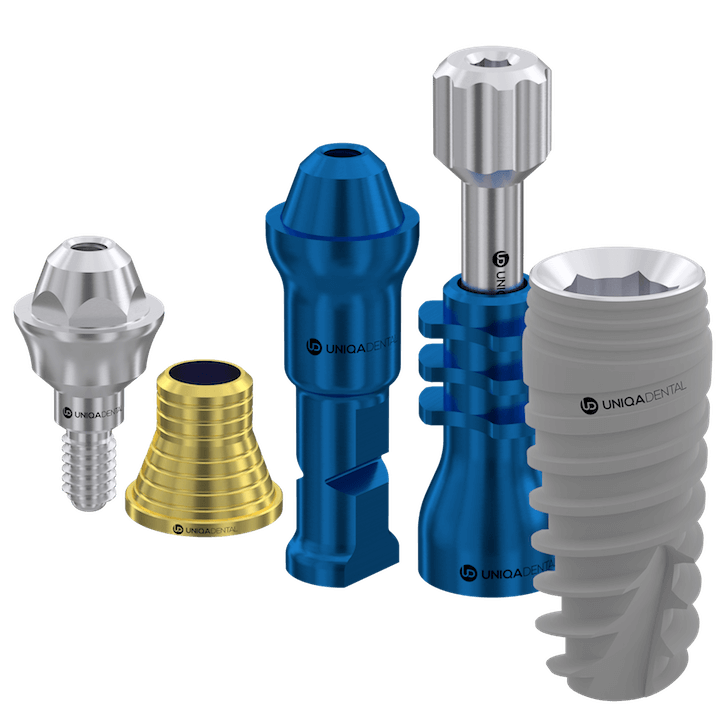 Prostetic + Implant Pure&Porous R
up to -40% for DSO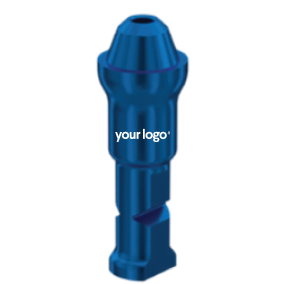 Packing with your DSO Logo
Save with wholesale 
prices
FDA & four other 
international certificates
Fast 2 days shipping 
within USA
Being a head of emerging DSO I was very pleased to have UNIQA DENTAL as one of our main suppliers. Wide compatibility range and great DSO discounts are a big plus as well as various self check out options. So far nothing but good feedback from our partners and colleges. Highly recommend.
Dr. Yugal Behl
DDS, DSc, Lead Orthodontist, BEHL Orthodontics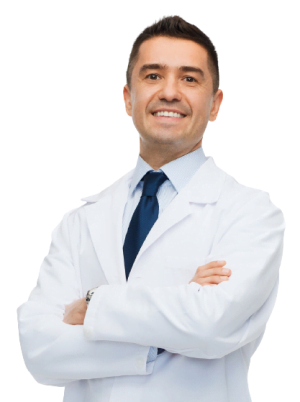 This section will be of interest both to managers of companies that attract private offices and clinics to the DSO structure as well as to dentists running a clinical practice who are already affiliated with the DSO. For the DSO managers, cooperation with Uniqa Dental is an opportunity to get quality components for prosthetics on a long-term basis. Long-term contracts and large purchase volumes will reduce the cost per unit. This will benefit your partner dentists and patients alike.  
Dental service organizations – features and advantages of cooperation
To make this text understandable to a wider audience, let's take a brief overview of what a DSO is and whether it is really profitable to join this system. Also, keep in mind that there are many varieties of DSO companies and the association of dental organizations does not have a common standard. Some network and operate throughout the United States, while others operate only in one or a few states. Some focus on standardization and uniform treatment protocols, while others are more concerned with clinic administration and supplying equipment and supplies for their dental clinics and offices.
The dentist spends quite a lot of time on administration, bookkeeping, dealing with taxes and insurance organizations. This leaves less time to work with patients. Major dental service organizations (DSOs) take care of the lion's share of the administrative and other non-clinical procedures required to run a dental practice.
Personnel are also difficult to find. The education, qualifications, and personal qualities of applicants need to be evaluated, and selection by resume interviews is time-consuming. Dental DSOs take care of the initial screening and send proven and appropriate people to the clinic, whether as receptionists, dental assistants, or dental technicians.
Insurance.
Supplies of medical equipment: Modern equipment, especially for CAD/CAM systems, is very expensive. Not all dental clinics, let alone private offices, can afford the most up-to-date equipment. The association of dental organizations provides an opportunity to install equipment on extremely favorable terms of use and payment of its cost.
Training.
Supply of implant abutments and other supplies for prosthetics.
Supplies of medical products and materials for dental treatment.
However, nothing is perfect, if a clinic owner or dentist in private practice decides to contract with the DSO, there will be certain limitations:
Time constraints – both working hours and vacation scheduling. These will have to be negotiated in advance.
Standards of work and quality of materials used, including implants made by certain manufacturers. Here, too, there will be some restrictions on freedom of choice. The good news is that there is access to quality components at a reduced price, because DSOs have long-term contracts for large supplies directly with manufacturers, which leads to lower prices.
Pre-negotiated and limited to a certain set of compensation, insurance, etc. although conditions vary greatly from network to network. Therefore, it is recommended that you study the list of dental organizations and choose the company whose conditions are the most acceptable to you.
Before making a decision, every dentist must clearly understand what the limitations and obligations will be, as well as what benefits he or she will receive when entering into a contract. Here's a list of basic questions to ask:
What is the length of the contract? What are the terms of renewal/termination?
What are the working hours? Are there any conditions about the number of patients per week? 
Place of work – is it possible to move during the contract? 
Salary: The contract implies a salary in a salaried employee format. Or will you have to remit a portion of the profits for getting DSO affiliation status?
What benefits would there be in return for the loss of much autonomy? 
For example, possible options include:
paid vacation;
health insurance;
equipment – microscopes, magnifiers, personal protective equipment, implants, abutments, consumables;
complex and expensive equipment such as scanners, 3D printers, and crown milling machines – it is important to know what kind, when, and under what conditions;
reimbursement of state licensing costs and other fees; and
advanced training and continuing education at the expense of the DSO company.
Can the dentist leave the practice during the contract period?
Are there opportunities to become an owner of a private practice or dental clinic in the format of cooperation with DSO companies?
Advantages of working with Uniqa Dental for DSOs
Most of the companies on the list of dental organizations make centralized purchases of equipment, implants, and medical instruments to distribute according to the needs of the network. 
Uniqa Dental offers favorable conditions for all wholesale buyers, but for dental DSO companies there is a special package:
The price for bulk shipments will be significantly lower than the retail price. The level of the purchase price is discussed individually and depends on the supply volume. To calculate the price, please send a request stating your annual need.  
It is possible to order the DSO company logo and name to be placed on batches of implants, abutments and other components to be supplied to affiliated members of this DSO association.
Warehouse: It is not necessary to stock large batches of the entire assortment. Some components are used quite infrequently, but are critical. They can be purchased separately from Uniqa Dental's warehouse in the United States. Delivery is within 1-2 days. All special conditions on cost are written in the contract right away.
Benefits of Uniqa Dental products for dental clinics affiliated with DSO
Dentists and clinics affiliated with the DSO also benefit from studying the range and trying out test samples of Uniqa Dental products. Once a positive result is obtained, a request can be made to the parent company for regular deliveries.
Dentists work directly with patients and are interested in the best results. Implants, abutments, especially for screw fixation (multi-unit and T-base), gingiva shapers and other components from Uniqa Dental are made according to the highest standards with minimal tolerances and dimensional deviations. This means that there will be minimal gaps when connecting the parts, which minimizes the risk of loosening or pap smearing when non-sterile oral fluids get below the implant/abutment line.
If you have any questions about contracting or purchasing test specimens at a special price, send an inquiry or call. You will get a comprehensive answer from Uniqa Dental in one to four days. Everything will depend on the complexity of the request and the amount of necessary calculations and preparation of the package of documents.