News
Ordering Uniqa Dental implants is now easier than ever!
July 24, 2023
|
2 minutes to read
|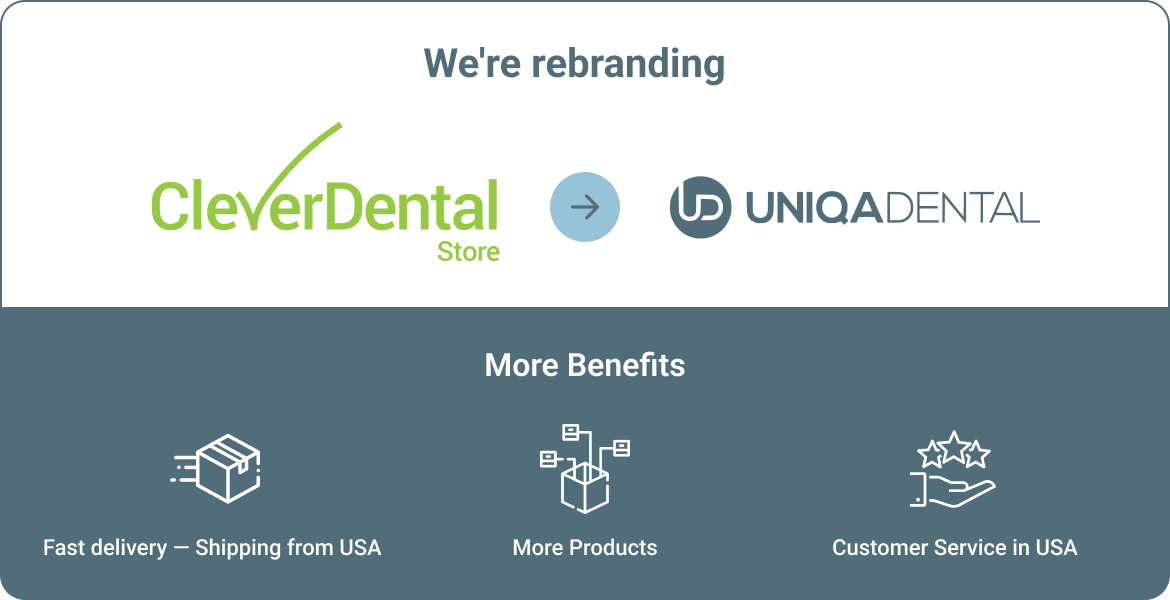 We are pleased to announce that Clever Dental Store has merged with Uniqa Dental's online platform. By joining forces we will be able to provide an improved service to all customers.
"Our mission has always been to enhance the customer experience in the dental industry. By merging with Clever Dental Store, we're bringing together the best of both worlds to deliver even more value to our clients. This strategic move will increase our ability to serve customers efficiently and effectively." – Dmitry Goberman, Founder & CEO at Uniqa Dental.
Clever Dental Store customers now benefit from the following advantages:
Orders are processed faster – order delivery to anywhere in the US in a maximum of 2 days;
Orders delivered at the company's expense, even if the client needs one abutment or fixation screw – delivery is paid by Uniqa Dental;
More products are available on the company's website and 24-hour advice on the characteristics or compatibility of the parts is available;
Regular customers are sure to appreciate all the advantages of the merger and the new and improved level of service.
The merger of Clever Dental Store and Uniqa Dental brings exciting benefits for customers seeking high-quality dental implants and accessories. By combining forces, the two companies can leverage their strengths to offer faster order processing, free shipping, expanded product selection, and 24/7 expert support.