15° Angled abutment with shoulder GH2 for UH8 Uniqa Dental Internal Hex RP
uaar-1502 / 1538
The anatomical 15° angled abutment has a shoulder for tight and anatomically correct contact with the gum. An angle of 15° allows you to compensate for deviations in the position of the implant of up to 30°. Standard connection interface for internal hexagon. Cement fixation.
Compatibility
UH8 Uniqa Dental
Restoration
Cement restoration
Platform / Connection
Internal Hex RP
Here you can buy 15° abutment with shoulder GH2 Internal Hex RP, as well as screws and other accessories for installation. Angled abutments allow you to make complex restorations when it is impossible to install the implant parallel to the plane of the teeth and you have to install it at an angle. 15° abutment with shoulder GH2 Internal Hex RP is not just an angled abutment; it has an anatomically shaped shoulder to fit the gingiva tightly against the base of the crown.
Benefits of anatomical abutment with shoulder
Tight fit of the gum to the base of the crown. The titanium base is not visible, which is important for prosthetics in the aesthetic zone.
It is easy for a specialist to make a crown clearly along the line of the anatomical protrusion. It is easy to remove residual cement in the area of contact with the gum.
Angled abutment – application features
The patient's bone quality or anatomical features do not always allow the implant to be placed in the same position as the tooth roots. You may have to install root implants at an angle. Angled abutments allow you to compensate for the deviation and perform a high-quality restoration of the dentition.
Anatomic abutments material from Uniqa Dental
15° abutment with shoulder GH2 Internal Hex RP – like other components for prosthetics that you can buy on our website, is made of Grade 23 titanium alloy, which has the best ductility and resistance to elastic deformation.
SHIPPING COST
ESTIMATED DELIVERY TIME
TRACKING INFORMATION
USPS
Free
1–2 business days
Available
DHL Express
Free
5–10 business days
Available
We accept payments by Credit Cards (Visa, MasterCard, Maestro, American Express), PayPal, Google Pay and Apple Pay.
All payment methods are secured with an SSL certificate and are completely secure. The website has been checked and protected by international data protection systems.
Please note that the returned item must not be damaged or used and must be sent in the original packaging. Returns can be initiated within 60 days of receipt.
Refunds are made no later than 5 business days from the date of receipt of the parcel at the company's warehouse.
Ask our experts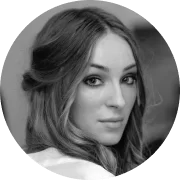 Diana Carter
Regional sales manager
Diana Carter
Regional sales manager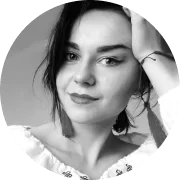 Helen Clark
Technical expert
Helen Clark
Technical expert
FAQ