UV11 Implant Pure&Porous Ø4.2 L10 Conical 11° RP
uci-4210
UV11 – Conical 11 dgr connection Regular Platform Pure & Porous dental implant UV11 dental implant with highly developed porosity and high surface cleanliness in accordance with RBM type of surface treatment. Designed for highest level of osseointegration. High Porosity Ultra clean surface without chemical remains High percentage of Titanium Low percentage of Carbon UV11 Advanced Geometry and form support: High Primary Stability Expanding tapered implant body Knife Thread Platform switching Two spiral channels and domed apex Dual thread Maximal Implant bone contact
Compatibility
UNIQA Dental UV11 RP
Platform / Connection
Conical 11° RP
UV11 is a dental implant for a standard 11° conical connection with platform switching. The Pure & PorousTM processing technology of the UV11 implant gives a high purity of the surface that is low in impurities, and good porosity. Rapid osseointegration. The surface of UV11 implants has high titanium content and low carbon content. The double knife-shaped thread and expanding conical implant body provides maximum implant-to-bone contact
Here you can buy Implant Pure&PorousTM Ø4.2 L10 Conical 11° RP from Uniqa Dental. You can also buy the complete list of accessories for this implant.
Advantages of the dental implant conical interface
A tighter connection along the dental implant/abutment line, which means less risk of penetration of biological fluids through the connection.
The platform switches form to a step between the base of the abutment and the top of the implant. This is an additional space for the formation of the gingival cuff, and as a result bone resorption around the implant neck is reduced.
Surface treatment of dental implant products from Uniqa Dental
Proprietary Pure&PorousTM technology based on RBM enables a well-developed surface porosity to be obtained. Depressions and irregularities accelerate osseointegration. Surface cleanliness also influences successful integration. Dental implants from Uniqa Dental have one of the best results in the world in terms of pure titanium content in the surface layer and have very low carbon content.
Geometry advantage of dental implant products from Uniqa Dental
Double thread with variable profile. At the apical part of the implant, a thin knife-like thread cuts into the bone and stabilizes the implant. The expansion and transition to a trapezoidal thread profile at the top contributes to the primary and secondary stability of the implant.
The overall conical shape of the implant with a reverse taper at the top for a snug fit around the gums and excellent esthetics.
Advantages of dental implant manufacturer Uniqa Dental
High precision manufacturing of all parts – tolerances of ± 0.02 mm.
The material for manufacturing is Grade 23 titanium alloy, the strongest and most ductile of all types of medical grade titanium.
Advanced Pure&PorousTM surface treatment technology.
Constant availability in the warehouse and the ability to buy with delivery at the expense of our company.
SHIPPING COST
ESTIMATED DELIVERY TIME
TRACKING INFORMATION
USPS
Free
1–2 business days
Available
DHL Express
Free
5–10 business days
Available
We accept payments by Credit Cards (Visa, MasterCard, Maestro, American Express), PayPal, Google Pay and Apple Pay.
All payment methods are secured with an SSL certificate and are completely secure. The website has been checked and protected by international data protection systems.
Please note that the returned item must not be damaged or used and must be sent in the original packaging. Returns can be initiated within 60 days of receipt.
Refunds are made no later than 5 business days from the date of receipt of the parcel at the company's warehouse.
Ask our experts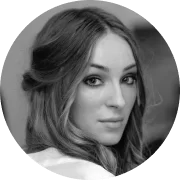 Diana Carter
Regional sales manager
Diana Carter
Regional sales manager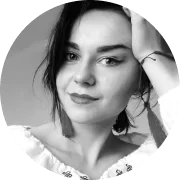 Helen Clark
Technical expert
Helen Clark
Technical expert
FAQ